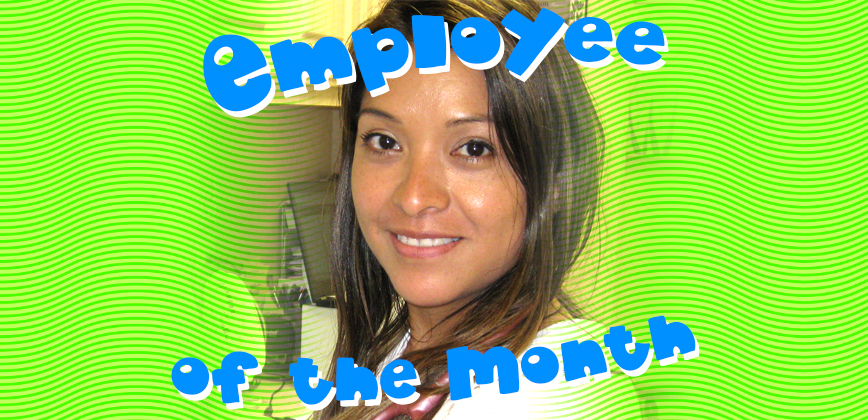 Life in a Blender is pleased to announce our "Employee of the Month" for February 2021!
Noelia Medina, our compassionate Medical Assistant, is our first employee of the month as we begin this monthly celebration. She will receive a nice certificate and a gift card from us for this recognition.
Noelia is a hard worker, very sweet and kind – everyone who works or visits our Life in a Blender Family Medicine office loves and respects her. Working directly with Dr. Papotto, he and she have an excellent working relationship and the smooth teamwork helps provide each patient with great care. Noelia also works in our front office two days each week.
"Dr. Papotto and I, Brenda Mohl, appreciate and love Noelia and her wonderful attitude towards our patients and staff, as well! Great job! You go, Noelia!"
A graduate of Florence Professional Training Center, Noelia listens carefully to her patients to take detailed notes and observations. At Life in a Blender Family Medicine, we realize that life is sometimes stressful and hectic for our patients. It's been our goal to provide comprehensive medical care in a personal and compassionate manner. We work with each individual towards wellness, and we hope to have the opportunity to meet and treat you, too.