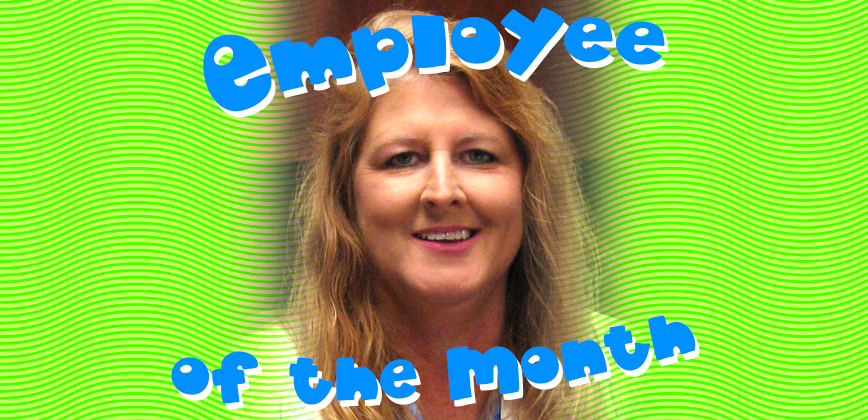 Life in a Blender Family Medicine happily announces "Employee of the Month" for May 2021!
Trish Barfield, our thoughtful and thorough Billing Administrator/Office Manager, is our employee of the month for May and has received a nice certificate and a gift card from the team.
Trish is a patient listener and manages the accounts receivable for our medical practice. Having worked directly with Dr. Papotto in the past for several years at other medical offices, and for 7 years at Life in a Blender – Trish is also our beloved staff Office Manager and keeps us organized. She works closely with Practice Administrator, Brenda Mohl, always discussing ways towards balance and improvement.
In her spare time, Trish enjoys spending time with her daughter, her son, her mother, and her many friends. She even judges pageants with a keen eye and a kind heart. Recently, Trish was overheard speaking with an older patient at our practice and she was very sweet, yet professional at the same time. The patient expressed some concerns about his account and Trish – in her soft voice – assured the patient that the account was correct as stated and walked the individual through each line item. While she is responsible for collecting balances, Trish has the innate ability to carefully explain everything without overwhelming the patients.
"Dr. Papotto and I, Brenda Mohl, are thankful for Trish and we're very proud that she is our employee for the month of May!"
At Life in a Blender Family Medicine, we realize that life is often hectic, and it's our passion to give compassionate and comprehensive medical care. We hope to have the opportunity to meet and provide care to you, too!