Our Team
We are your family medical practice team.
Brenda Mohl | Practice Administrator
Brenda Mohl is our Life in a Blender Practice Administrator with over 40 years of experience in the field of medicine – in fact, she first introduced Dr. Papotto to private practice in 1999!
Having grown up in High Point, North Carolina, Brenda has multiple educational degrees in medical management, and she has earned accolades such as the North Carolina Medical Manager of the Year! She is lovingly considered as the "maternal" figure of LIABFM, but would much prefer to be the "Liz Taylor" figure instead. Well, we can all agree she does sparkle like diamonds!
Brenda loves Jesus, music, the beach, cruises, Christmas, and especially her family – husband Laverne, four children, and sweet grandchildren. One of her favorite quotes is from John Maxwell and it defines leadership for her, "Knowing your purpose in life, growing to reach your potential, and sowing seeds that benefit others."
Patient: ``Hello, I'd like to schedule a doctor's appointment.``
Receptionist: ``Sure! How about 10 tomorrow?``
Patient: ``I don't need THAT many!``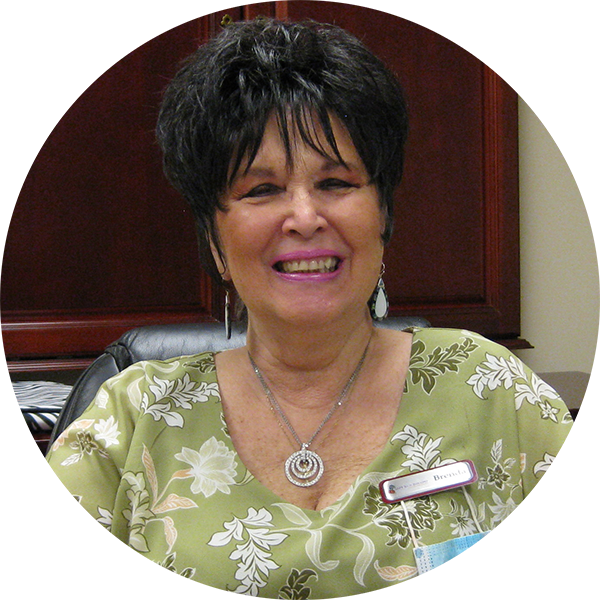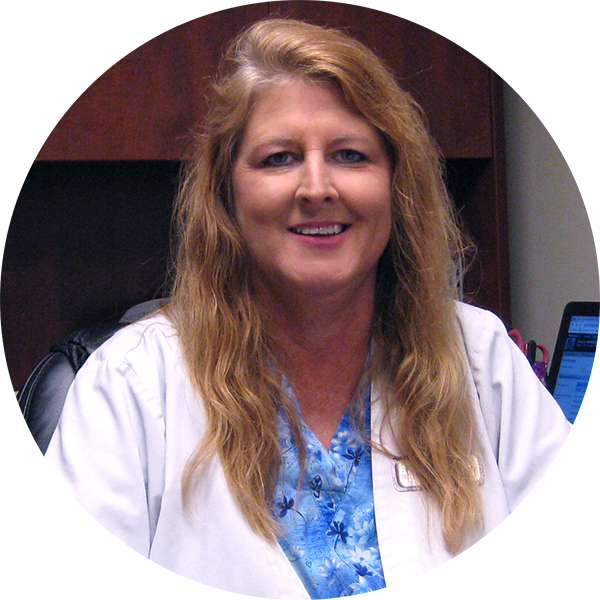 Trish Barfield | Billing Administrator / Office Manager
Trish Barfield has provided complex administrative duties and medical billing for close to 30 years. One could say that she has a Black Belt in billing – but more importantly, she treats each client with kindness and understanding.
An asset to our medical practice, Trish is also our amazing IT specialist. We can count on her to fix the computers when they get a little sick. She has also taken over the role of our staff Office Manager. In her free time, Trish loves just being with her grown children. She enjoys all kinds of family time, and she goes wild when it comes to fun Disney trips. Her collection of Disney memorabilia is almost as awesome as her collection of photos and memories from over the years.
Adam: "What will this woman cost?"
God: "An arm and a leg."
Adam thought a moment and asked, "What can I get for a rib?"
Judy Patterson | Medical Receptionist
Judy Patterson has a smile waiting for you! With over 26 years of experience in medical clerical work, she has made good greetings her business. As the quintessential front desk specialist, her friendly and light-hearted demeanor works to put patients at ease.
When Judy is not at work, she likes spending fun time with friends, creating handmade jewelry, golfing, baking all kinds of goodies, and geocaching for the thrill of solving clues and finding unique items.
Receptionist: "There's a patient on the line that says that he is invisible."
Doctor: "Well, let him know him that I can't see him right now."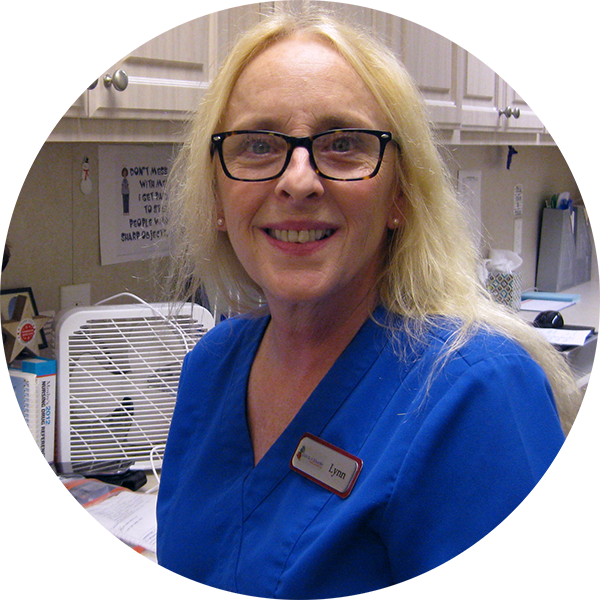 Lynn Wright | Nurse
Lynn Wright graduated from the Aynor/Conway Career Center Nursing Program in 1996 and has been lovingly devoted to her career ever since. Having received the "Excellence in Clinical Nursing Award" in school, she has continued that excellence for over 20 years.
Growing up, it was Lynn's goal was to become a nurse, and she has made her dream a reality. She is a conscientious, compassionate care-giver and a tireless patient advocate. She is also not afraid to get a bit dirty pursuing her favorite hobby of gardening. She certainly reaps what she sows – big smiles and many thanks!
Patient: "I always get heartburn when I eat birthday cake."
Nurse: "Try taking the candles off of it next time!"
Louise Stewart | Medical Assistant
Louise Stewart is a professional medical assistant with over 31 years of experience. She has a big caring heart for our local elderly population, and often visits her clients in her neighborhood providing them with meals and transportation as part of her own care service. Louise shares her gift of listening over coffee – with companionship and friendly conversation.
In her free time she enjoys spending time with her husband and two grown sons. She loves the beach and is often actively involved in local charity events throughout the area. We are blessed to have her as part of our Life in a Blender Team!
"Knock, knock!"
Who's there?
"HIPAA"
HIPAA who?
"Can't tell you, it's confidential!"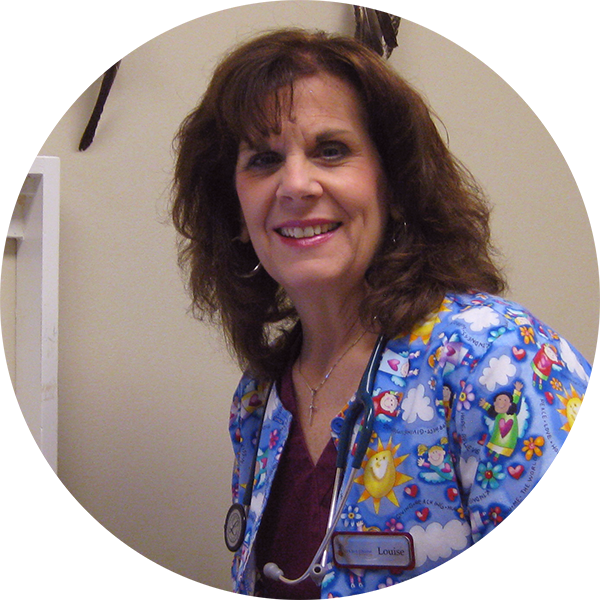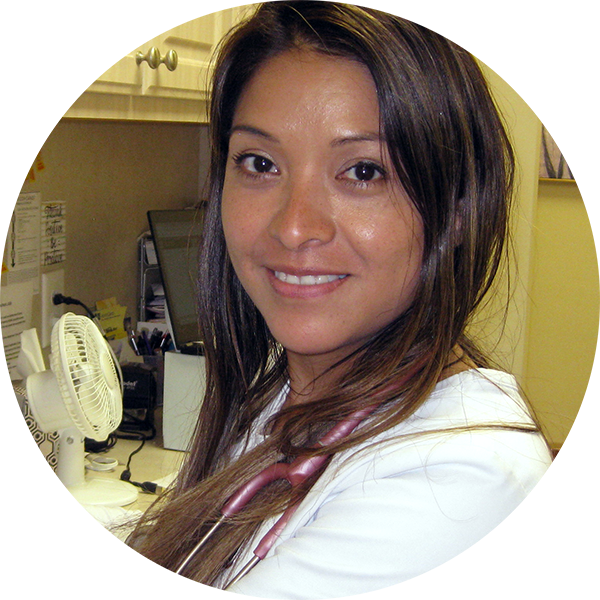 Noelia Medina | Medical Assistant
Noelia Medina is a compassionate medical assistant with a devotion to making kids smile and adults feel comfortable. A graduate of Florence Professional Training Center, Noelia listens carefully to her patients to take detailed notes and observations.
When she has days off, you can find Noelia getting her kicks as an active and engaged "soccer mom". She loves spending time with her family and cooking wonderful meals for them – and whoever happens to be around feeling hungry. We are so happy to have her as another member of our Life in a Blender Team!
May your cup runneth over...
unless it's your urine sample!
"An apple a day can keep the doctor away… if you throw it hard enough!"