Our Team
We are your family medical practice team.
Brenda Mohl | Practice Administrator
Brenda Mohl is our Life in a Blender Practice Administrator with over 40 years of experience in the field of medicine – in fact, she first introduced Dr. Papotto to private practice in 1999!
Having grown up in High Point, North Carolina, Brenda has multiple educational degrees in medical management, and she has earned accolades such as the North Carolina Medical Manager of the Year! She is lovingly considered as the "maternal" figure of LIABFM, but would much prefer to be the "Liz Taylor" figure instead. Well, we can all agree she does sparkle like diamonds!
Brenda loves Jesus, music, the beach, cruises, Christmas, and especially her family – husband Laverne, four children, and sweet grandchildren. One of her favorite quotes is from John Maxwell and it defines leadership for her, "Knowing your purpose in life, growing to reach your potential, and sowing seeds that benefit others."
Patient: "Hello, I'd like to schedule a doctor's appointment."
Receptionist: "Sure! How about 10 tomorrow?"
Patient: "I don't need THAT many!"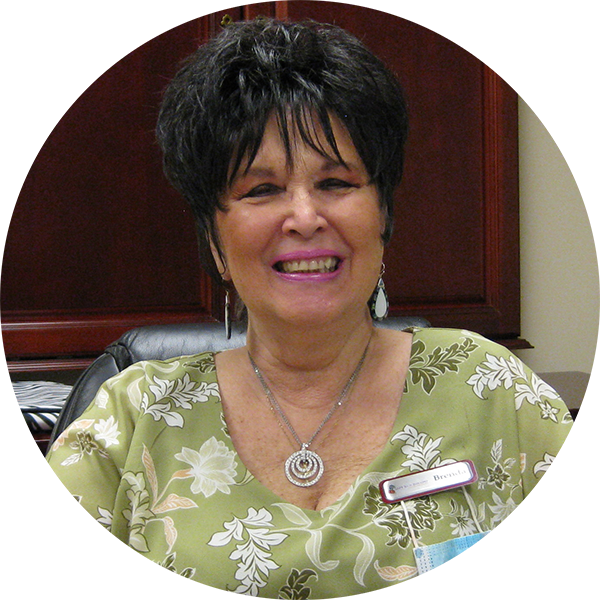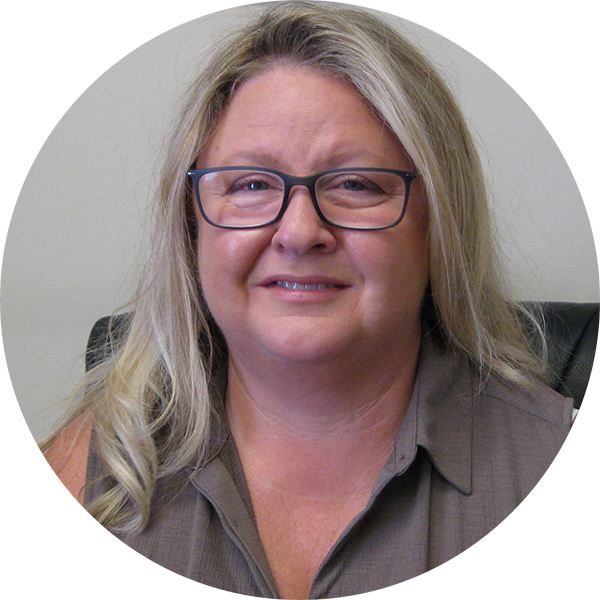 Sandra Charlene Lee Graham | Family Nurse Practitioner
Sandra Charlene Lee Graham, known as "Charlie", is our Family Nurse Practitioner. A compassionate healthcare professional with over 32 years of working in the field of nursing. Charlie's past experience as a Flight Nurse — and her work in urgent care, critical care, emergency medicine, and primary care — has been guided by her faith and her love for caring for patients. She has a special interest in preventative health, health screenings, and the management of present health conditions.
With a Masters of Science in Nursing from Francis Marion University, and a Bachelors of Nursing from Coastal Carolina University — Charlie is knowledgeable about health, healing, and prevention.
Charlie enjoys spending time with her wonderful husband, her sweet mother, and her three playful dogs. Her favorite activities include gardening, reading, kayaking, canoeing, and just being outdoors. She adds even more smiles and care to the Life in a Blender Family Medicine team!
Recent studies show patients who have a cold feel better on Saturdays and Sundays.
Evidence points to a weekend immune system.
Judy Patterson | Medical Receptionist
Judy Patterson has a smile waiting for you! With over 26 years of experience in medical clerical work, she has made good greetings her business. As the quintessential front desk specialist, her friendly and light-hearted demeanor works to put patients at ease.
When Judy is not at work, she likes spending fun time with friends, creating handmade jewelry, golfing, baking all kinds of goodies, and geocaching for the thrill of solving clues and finding unique items.
Receptionist: "There's a patient on the line that says that he is invisible."
Doctor: "Well, let him know him that I can't see him right now."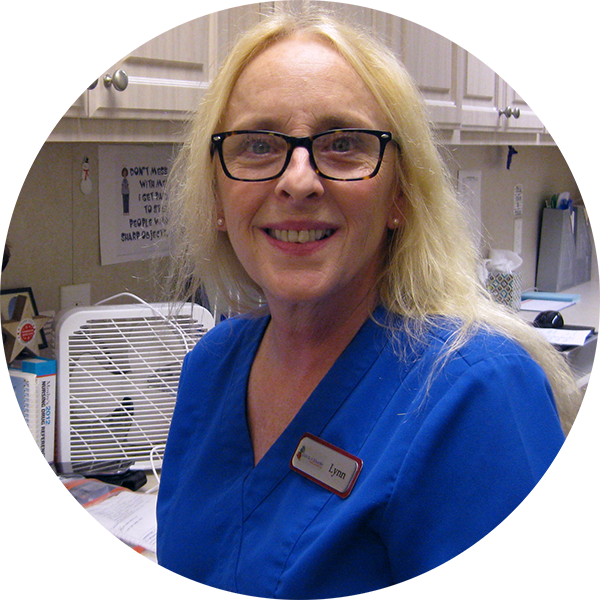 Lynn Wright | Nurse
Lynn Wright graduated from the Aynor/Conway Career Center Nursing Program in 1996 and has been lovingly devoted to her career ever since. Having received the "Excellence in Clinical Nursing Award" in school, she has continued that excellence for over 20 years.
Growing up, it was Lynn's goal was to become a nurse, and she has made her dream a reality. She is a conscientious, compassionate care-giver and a tireless patient advocate. She is also not afraid to get a bit dirty pursuing her favorite hobby of gardening. She certainly reaps what she sows – big smiles and many thanks!
Patient: "I always get heartburn when I eat birthday cake."
Nurse: "Try taking the candles off of it next time!"
Caroline Foster | Billing Administrator
Caroline Foster has provided complex administrative duties and medical billing for many years. Having worked previously for a northeastern family practice, as well as for United Health Care, she aims to treat each client with kindness and understanding.
An asset to our medical practice, Caroline is a certified coder. She helps patients to get their services paid correctly and enjoys working with each patient to answer their questions as they arise. In her free time, Caroline loves to make various crafts and cook creative meals. She enjoys listening to rock music, especially her long-time favorite songs by the Beatles.
Why did the clown make a doctor appointment?
He was feeling funny.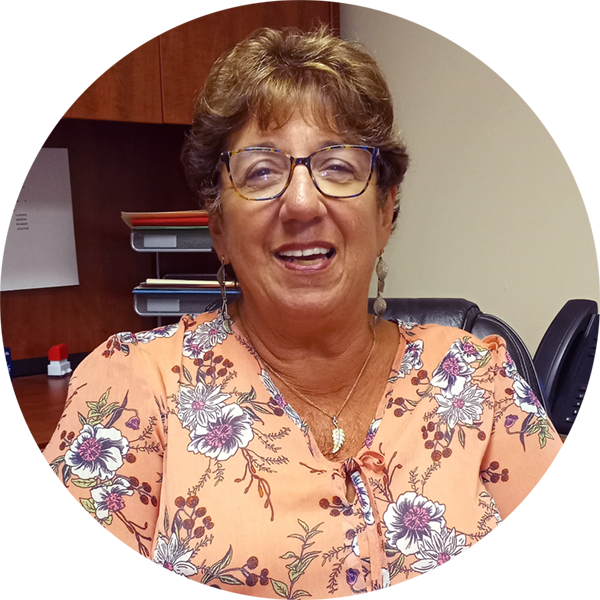 "An apple a day can keep the doctor away… if you throw it hard enough!"